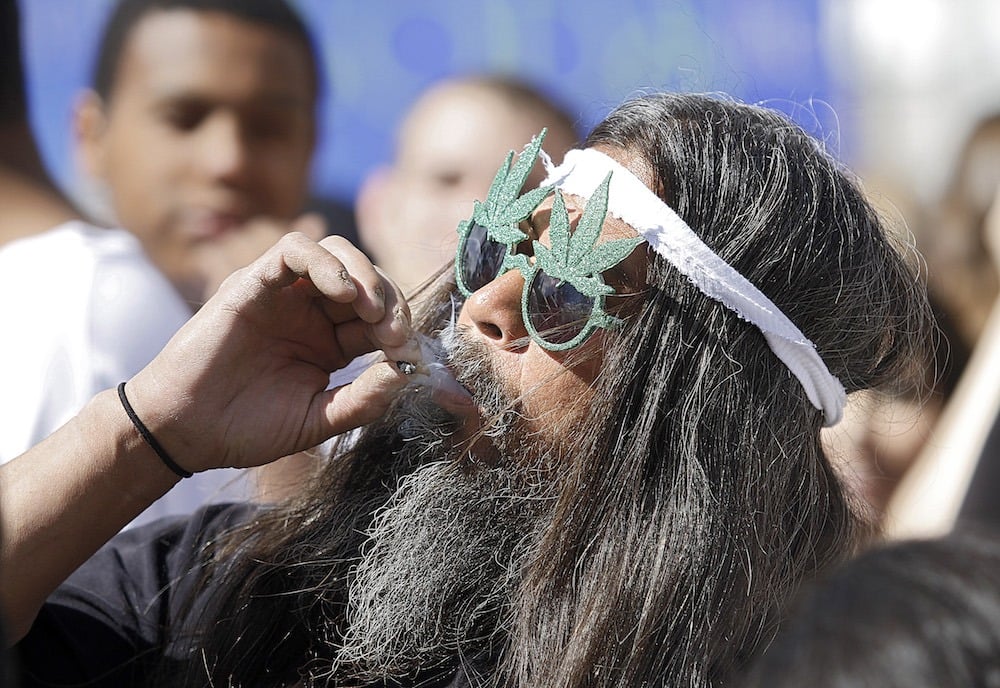 According to RollingStone, there are over 40 cannabis-related bills being considered in just the House of Representatives, with even more in the Senate. These bills include absolute decriminalization of marijuana, the permission for states to bypass the federal prohibition on marijuana, medical testing and legalization, legalizing the use of banks and credit unions for marijuana businesses, and even removing marijuana from the list of controlled substances. In the past weeks, the Senate has already moved to approve hemp.
"Despite the legitimate uses of hemp, many agricultural producers of the United States are prohibited under current law from growing hemp… Because most hemp cannot be grown legally in the United States, raw hemp material and hemp products are imported for sale in the United States," the new measure reads, "Industrial hemp is an agricultural commodity that has been used for centuries to produce many innovative industrial and consumer products, including soap, fabric, textiles, construction materials, clothing, paper, cosmetics, food, and beverages."
This is the third year in a row that the Senate has adopted a resolution of the value of hemp, yet no legalization has come out of it. Senate Majority Leader Mitch McConnell (R-KY) introduced a bill earlier this year to legalize hemp. About one in three senators are now signed on to this bill. In addition, he requested that June 4-10 be adopted as Hemp History Week, with an approval from the senate within seconds.
The Farm Bill that McConnel introduced into the senate passed with a 20-1 vote through the Senate Agriculture Committee. The bill, officially titled the Agriculture Improvement act of 2018, is over 1,000 pages. It includes farm subsidies, food stamps, trade, and rural development policy, in addition to more. McConnell made the case to the Senate Agriculture Committee Meeting by announcing his support for help legalization, adding that Kentucky farmers are interested in an industrial hemp industry, which would replace the falling demand for tobacco.
"I know there are farming communities all over the country who are interested in this. Mine are particularly interested in it, and the reason for that is — as all of you know — our No. 1 cash crop used to be something that's really not good for you: tobacco. And that has declined significantly, as it should, given the public health concerns," McConnel explained, "Younger farmers in my state are particularly interested in going in this direction. We have a lot of people in my state who are extremely enthusiastic about the possibilities. As we all know, hemp is very diversified."
The Farm Bill is renewed every five years on average, with the current bill set to expire on September 21. This bill, from 2014, relaxed some hemp laws, allowing farmers to grow it as part of research. The senators considered more than 60 amendments to this bill.
Hemp is a cannabis-like plant, but without the THC that produces the marijuana "high". Hemp is already often used in products that supplement health and fitness, such as hemp protein powder  and cannabidiol (CBD oils). CBD, and in turn, hemp, can help relieve pain, help fight insomnia, and relieve stress, improve the look and feel of skin, and more. This Farm Bill would legalize the CBD that comes from hemp, despite the trace amounts, no more than .3%, of THC in it. It goes to the Senate to be voted on next, followed by the House of Representatives, and then into the President's hands to finalize it.
Still, McConnel continues to disagree with the legalization of marijuana, calling them two "different plants". However, a group of bipartisan lawmakers have introduced a bill, to the dismay of anti-marijuana advocate and U.S. Attorney General, Jeff Sessions, that seeks to protect states' legal cannabis. U.S. Senators Elizabeth Warren (D-MA) and Cory Gardner (R-CO) announced the Strengthening the Tenth Amendment Through Entrusting States (STATES) Act, which is proposed to protect states who have legalized marijuana from federal law by creating a federal exemption to the U.S. Controlled Substance Act. The current list of controlled substances lists Marijuana (and other medically proved safe drugs like Psilocybin Mushrooms) as prohibited substances. This measure allows states to bypass that list and also calls for the removal of hemp from that list completely. The act specified a minimum age of 18 to work in the marijuana industry, a minimum age of 21 to purchase marijuana without a doctor's prescription, and more. Currently, 30 states, Washington, DC and the territories of Guam and Puerto Rico have enacted marijuana legislation with studies suggesting that 63 million Americans live in an area with some sort of marijuana legalization.
The value of hemp imported into the United States is estimated at $76,000,000 annually, with an annual market value projection of hemp retail sales in the U.S. of over $688 million.